The nights are drawing in…
Well the sun's been out for a week and we've all started moaning that it's too hot! So, in order to cool things down a bit, we thought we'd turn our attention to guess what?
You guessed it… Autumn!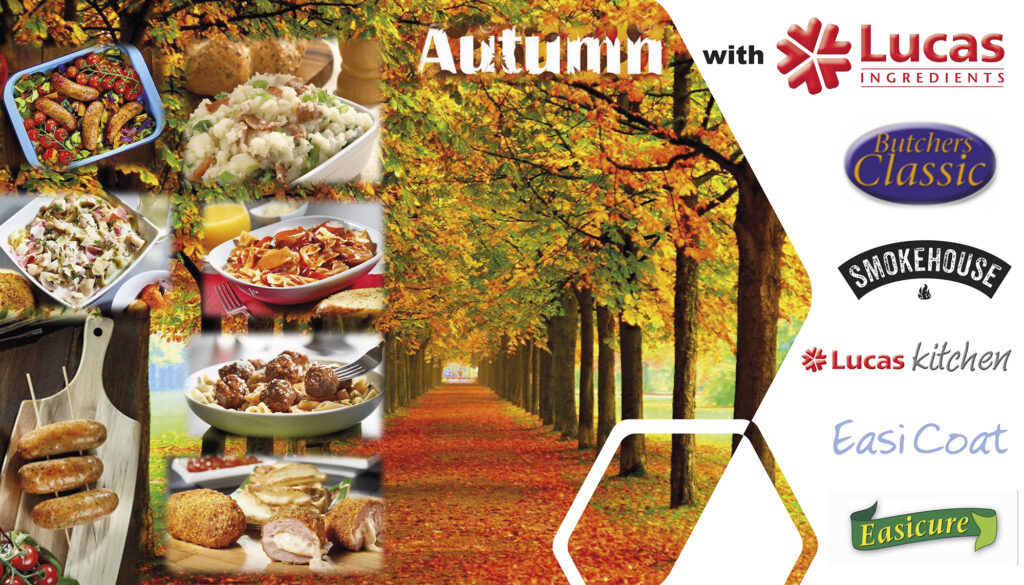 As the business continues to be busier than ever, it's more important than ever that retail butchers start planning in good time for the seasons ahead. By putting in place plans for a core range of Autumn products, butchers will have more freedom to get creative around seasonal events such as Halloween and Bonfire Night.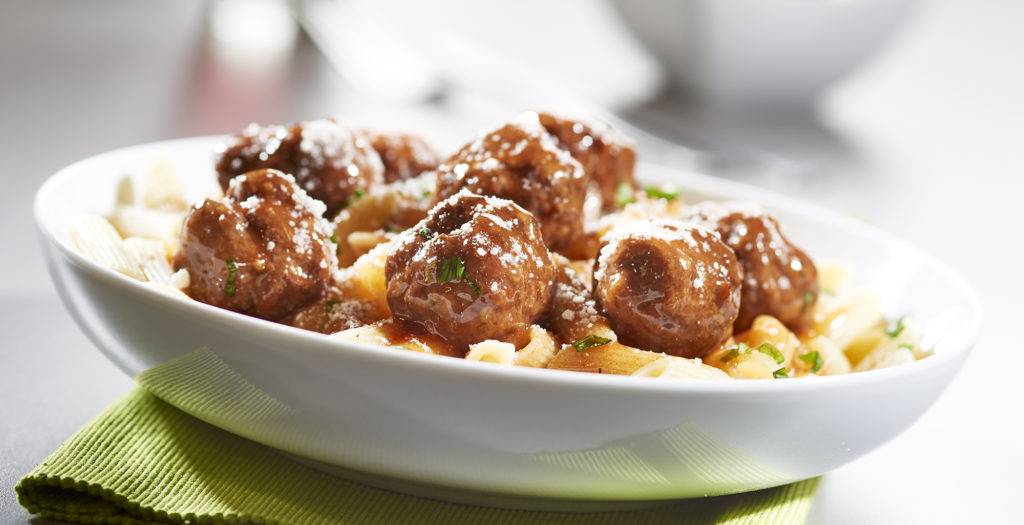 At Lucas we endeavour to make life as easy for our customers as possible. That's why we've developed a varied and interesting range of ready meal products and recipes that butchers can introduce quickly and easily. Many butchers are hesitant to offer oven-ready dishes as they can be perceived to be time-consuming and difficult to prepare. Sadly, that means they are missing an extremely lucrative opportunity to make additional sales, which is never good. A quick look at the "Lucas Kitchen" section of our website will reveal a whole host of mains and side-dishes that are quick and simple to prepare, all using existing Lucas ingredients and mixes and many of which will already be familiar to you. We've also produced lots of videos to help inspire you.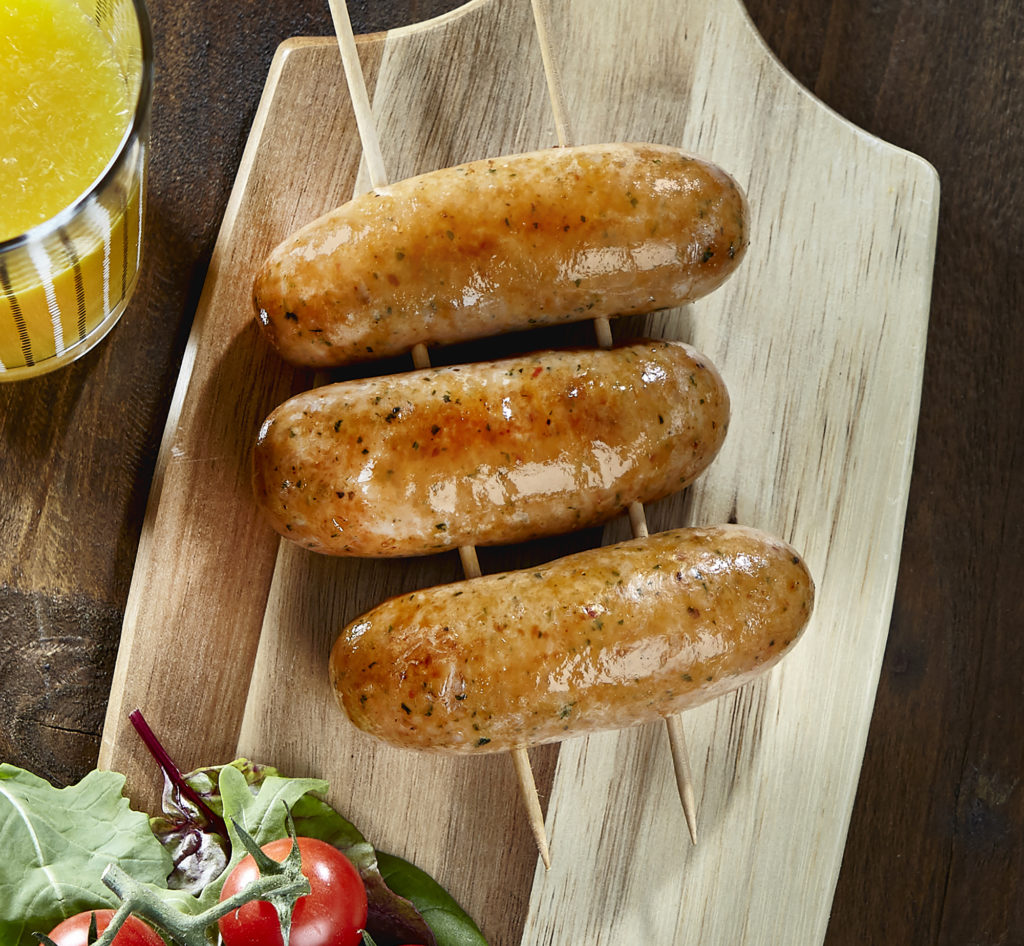 Speaking of Halloween and Bonfire Night, if you're looking for something a bit more sparky and exciting to offer your customers, you should consider our Smokehouse sausage and burger mixes. These complete mixes are full of smoke and spice flavours that couldn't be more suitable for the occasion. The trend for smoke flavours continues apace and customers are certainly looking for products in this category, as well as of course, seeking out the more tried and traditional good old British flavours that Lucas is known for. The Butchers Classic range of sausage mixes always includes 20 varieties of complete sausage mixes with a number of new flavours being added and rotated regularly.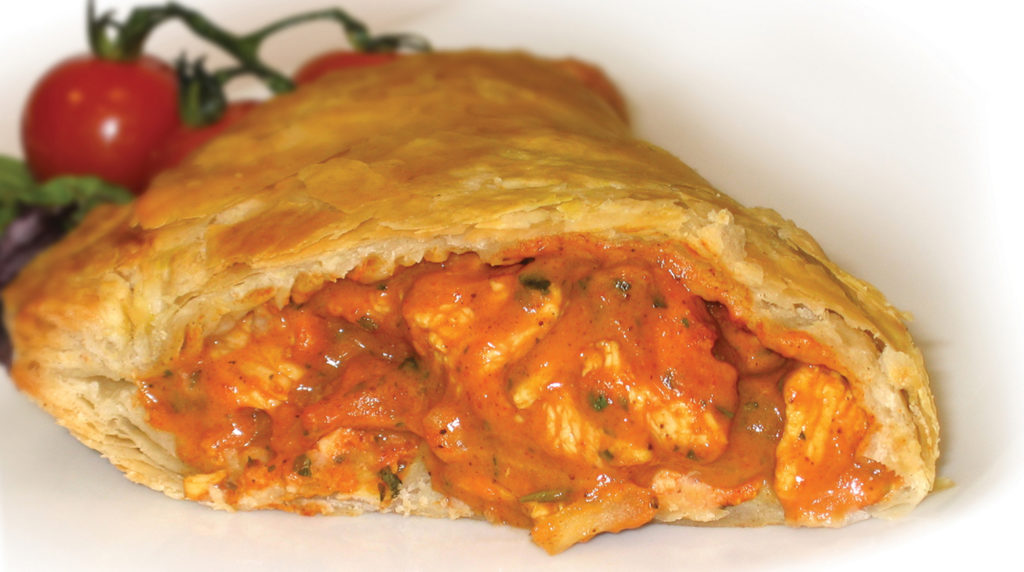 Autumn is a great time to consolidate your pie and pasty-making skills. You might also consider introducing some new flavours here, such as our Tikka Pie & Pasty Mix. Sales of this delicious, vibrant mix continue to grow and should not be overlooked. Butchers know that it's vitally important to keep a core range of products that is boosted by the regular introduction of new and interesting flavours or dishes. At Lucas we use the insights and knowledge provided by our worldwide team of innovators and trend-spotters to develop and introduce new foods that will appeal to customers now and in the coming months and years.
We could go on until the leaves turn brown and fall off the trees, but you know what you need to do… just visit our website, or give us a call and we'll happily talk through what's available now and where we see future developments. Our aim is to continue to support our retail butchery customers with relevant, interesting and reliable products that will stand the test of time. And we know that time isn't always easy for a butcher to find, so we've hopefully done most of the work for you!